​How to Create a Second Instagram Account
How to Create a Second Instagram Account
Follow these instructions if you do not already have a second Instagram. You will create a new Instagram account and it will automatically connect to your primary Instagram account this way.
Here's how to create a second Instagram account that will automatically give you access to your multiple Instagram accounts:
Open the Instagram app and view your profile.
Tap the hamburger menu in the upper right corner to open Settings within Instagram.
Tap the gear icon on the bottom right of the pop-up menu.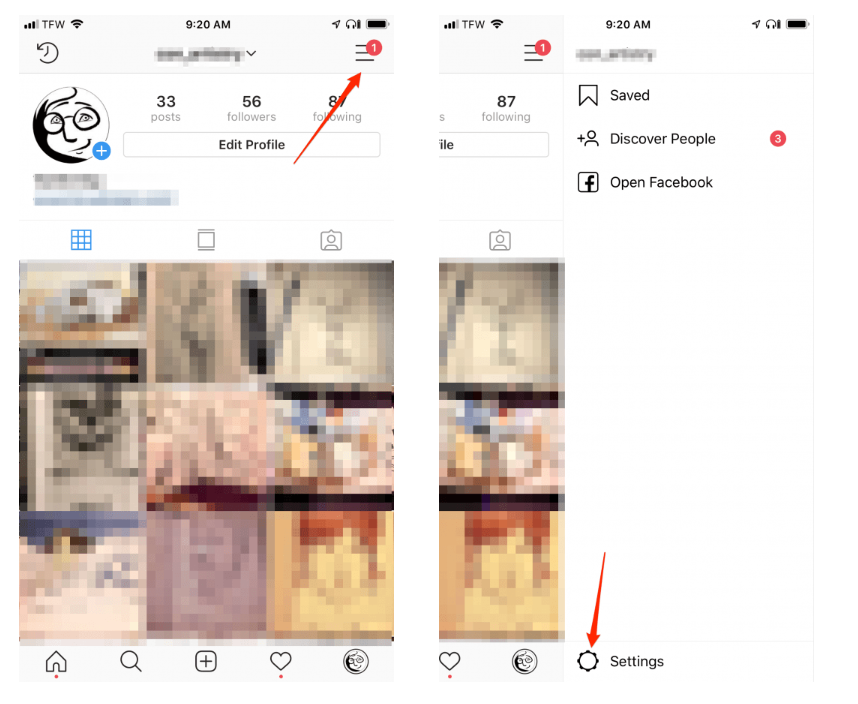 Scroll down to the bottom. Tap Add Account.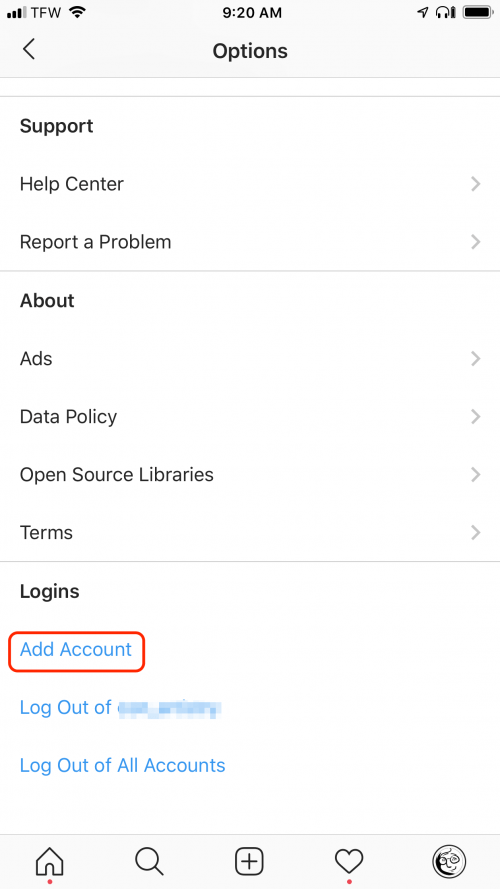 At the bottom of the page, tap Sign up.
You'll see the option to use Facebook for sign-up or you can select Sign Up With Phone or Email. However, if you're already using Facebook for your primary account, you'll be forced to sign up with your phone or email.
*For our example, I'm going to select Sign Up With Phone or Email, but if you use Facebook, it's as simple as logging into Facebook and giving Instagram permission.
Enter your Phone or Email. You cannot use the same email for your second Instagram account. For this reason, I found it easiest to use my Phone number.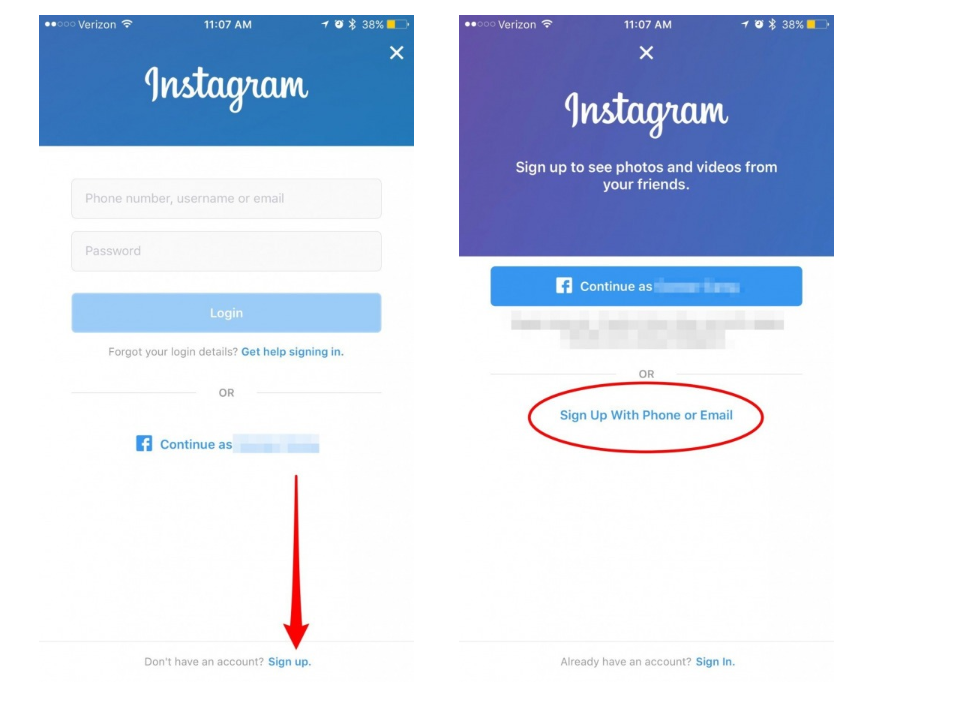 If you use an email, you'll need to confirm your Instagram account later by opening the email and selecting Confirm your email address.
If you use a phone number, you'll be prompted to enter the verification number that will immediately be sent to your iPhone. Once you've entered the verification code, tap Next.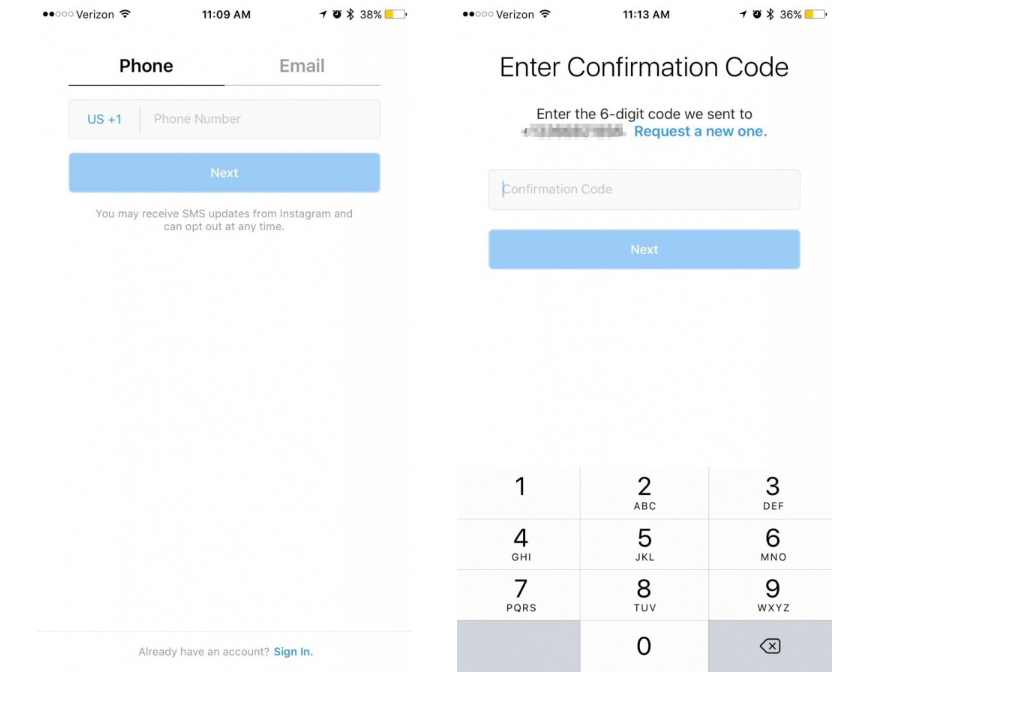 Here you can add a profile photo, your name, and create a password. Once you've done so, tap Next.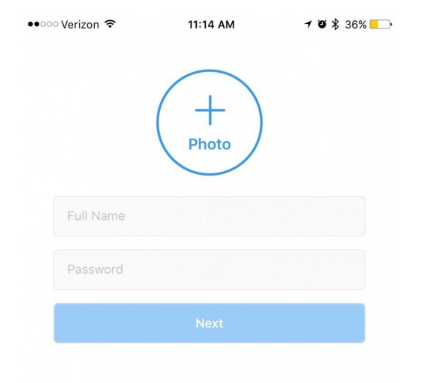 Now you need to create your username. This will be your Instagram handle (@[username]). You can always change this later, but I find it easier to spend some time choosing mine now.

Your username must be unique.
If it is not unique, there will be a gray X.
If it is unique, there will be a green check mark.
Instagram will automatically suggest a username based on the name you provided in the last step. You can tap the circular arrow next to the check mark or X to have Instagram generate another random username.

Once you have chosen an Instagram username and handle that you like, tap Next.

It will then ask if you want to Connect to Facebook. If your other Instagram account is already connected to Facebook (or if you don't want to connect your new account to Facebook), tap Skip.
Instagram will then want to search your contacts to see if anyone in your contacts has an Instagram you might want to follow. Either tap Search for Contacts or Skip.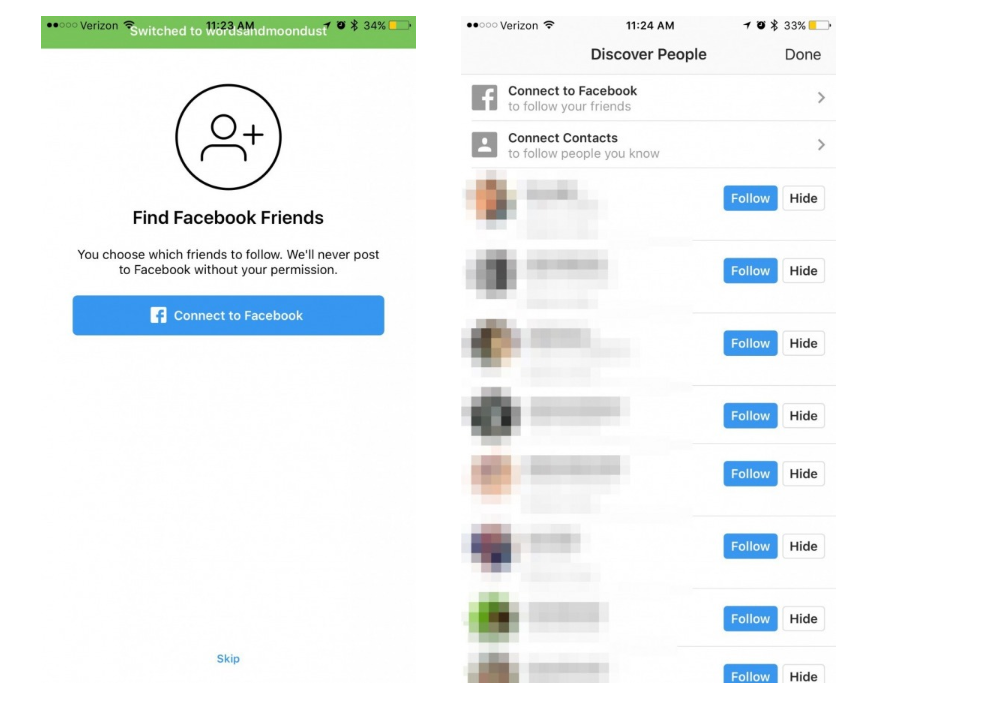 Next is the Discover People page. Follow anyone you want to and tap Done.
That's it! Instagram will direct you to your new home page and your other Instagram account will automatically be connected to this new one.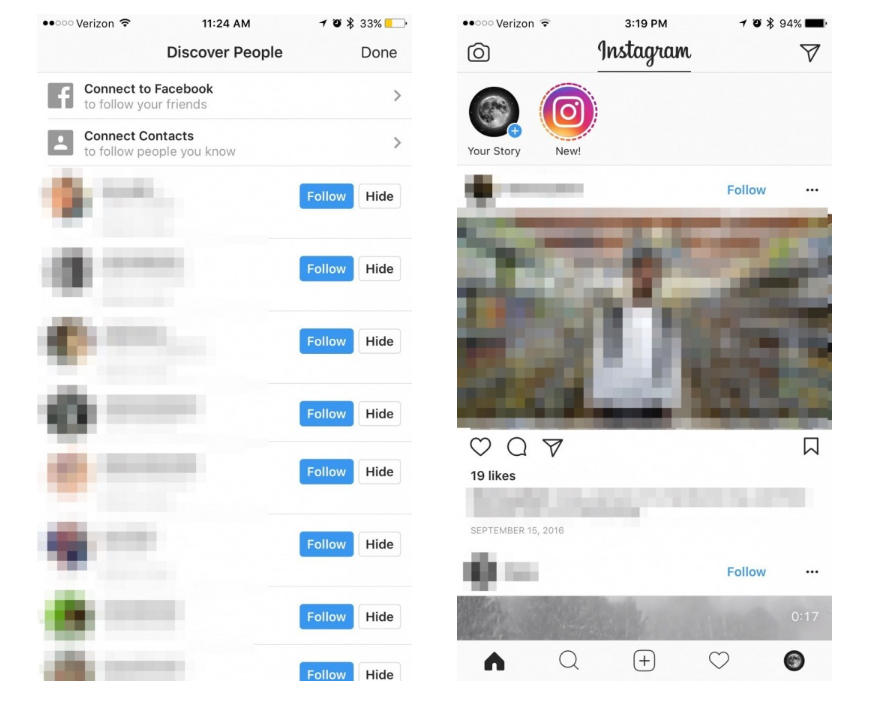 ---
---